APC SA's comprehensive program management services can help you keep multiple, interrelated projects in sync, on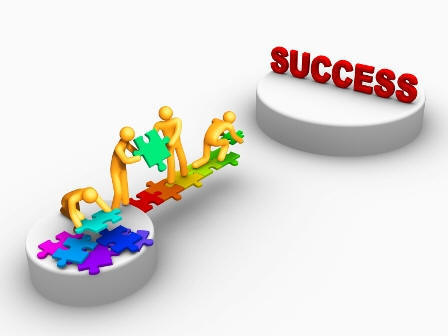 time and within budget. We help owners, financial institutions, sureties and others reduce the uncertainty and risk in their capital programs. APC SA's program managers review every detail of all projects, set-up objectives, plans and priorities, manage and control the process, and identify and resolve problems.Our experienced professionals and technical resources work with the client to define, plan, implement and integrate every aspect of each project. When managing an entire multi-disciplinary program our service improves timing, cost and quality. Our client benefits from a single point of management responsibility for planning, design management, permitting compliance, construction management and ongoing operations services. We are also committed to utilizing an innovative, proactive approach to prevent the unforeseeable: delays, scheduling issues, change orders and design errors during the construction process. Our management method has a proven track record of delivering in challenging environments whether it is a full-spectrum design/build or security improvements and upgrades.
Given the multi-faceted nature of construction, integration is the name of the game. And who you choose to have on your team will be crucial to its success. Our consultants have the proven expertise and ability to provide seamless integration solutions for your construction program. We'll collaborate with you to tackle the day-to-day responsibilities, while being mindful of the bigger picture.
APC SA's program management teams work closely with owners, architects, engineers, and other construction consultants to provide seamless integration between all stages of the construction process. From concept or pre-construction to project closeout, APC SA's construction and engineering consultants provide proactive problem solving solutions for any construction program.
By assigning individuals with specialized project-specific knowledge, APC SA's program management consultants serve as an integral part of each project team. APC SA works hard to ensure that projects come in on time and within budget.
Program Management Services
Architect/Engineer Selection

Contract Risk Analysis:

Contracts are usually drafted to shift risk down to lower tiered parties. APC SA recognizes this trend and provides analysis and recommendations to attorneys, owners and contractors on how risk can be mitigated. APC SA is equipped to provide ongoing support in assessing a client's contract with regards to its performance requirements.

Constructability Reviews:

APC SA performs constructability reviews to assess the viability of a project. Constructability reviews are typically performed to determine and improve the construction plans and specifications in order to mitigate on-site problems from occurring. Our evaluations consist of safety, quality, productivity, schedule and project cost.

Value Engineering

Cost Management

Construction Bid Evaluation

Earned Value Management:

APC SA utilizes earned value management systems to critique and measure a contractor's forward progress. With earned value management in place, APC SA can assist any owner or contractor in monitoring cost and schedule performance to identify whether a project is behind/ahead of schedule and under/over budget.

We assist our clients in developing, monitoring and measuring the following cost and schedule parameters:

Budgeted Cost of Work Scheduled (BCWS)

Budgeted Cost of Work Performed (BCWP)

Actual Cost of Work Performed (ACWP)

Cost Variance (CV)

Schedule Variance (SV)

Cost Performance Index (CPI)

Schedule Performance Index (SPI)

Change Order Reviews:

APC SA analyzes requested and proposed change orders for owners, contractors and subcontractors. Whether a client needs a proposed change order priced or validated, we can assist our clients throughout the project's duration.

Schedule Oversight:

Effective scheduling is imperative to the success of your project. APC SA's scheduling experts will apply years of experience throughout a variety of industries to assist with setting up preliminary project schedules and providing recurring reviews and updates as the project progresses to allow you to make informed decisions and ensure your project comes in on time. APC SA's program management scheduling services include:

Critical Path Method (CPM) scheduling

Preliminary schedules

Periodic scheduling updates

Planned and as-built schedule analysis

Development of work breakdown structures

Resource and cost loaded schedules

Construction project acceleration

Schedule delay analysis and quantification

Total float management

Time impact analysis

Monte Carlo risk simulations

"What-if" scenarios

Window analysis

Collapsed as-built

Whether you are an owner or program manager, APC SA's consultants are equipped to supplement your team's expertise and insight in order to ensure your project's success. APC SA leverages the construction industry's most cutting edge technology to deliver value to your project including:

Project 4D™

ConstructSim™

Primavera™

Claim Digger™

SureTrak™

Microsoft Project™

Finest Hour™

Critical Path Method (CPM) Scheduling:

APC SA Consulting Group specializes in providing Critical Path Method (CPM) scheduling and project controls. APC SA's CPM scheduling and project controls consultants are experienced in developing, analyzing, updating and monitoring project schedules and other project reporting procedures. APC SA customizes our CPM scheduling and project controls services to our clients' specific needs.

APC SA utilizes standard industry scheduling methods and software to develop, monitor, and report the progression of construction projects such that our clients are informed quickly and accurately of project events, potential problems, and corrective actions.

Construction Project Scheduling Services

Critical Path Method (CPM) Scheduling

Program Management Schedules

Preliminary Schedules

Linear Schedules

Periodic Scheduling Updates

Planned and As-Built Analysis Schedules

Resource and Cost Loaded Schedules

Construction Project Acceleration

Schedule Delay Analysis and Quantification

Total Float Management

Time Impact Analysis

Monte Carlo Risk Simulations

"What if" Scenarios

Window Analysis

Critical Chain Method Analysis

Linear Schedule Analysis

Collapsed As-built

Total Float Management:

Who owns the float? It is one of the first questions owners and contractors ask in a delay claim or dispute situation. However, contractual provisions and proper monitoring of the project schedule and performance of the parties can answer the 'total float' question prior to the issue arising.

Accordingly, APC SA assists its clients with the development of float provisions and monitors its usage throughout the project duration. Whether you're an owner or contractor, APC SA can effectively manage the usage of float to determine how it was allocated.

Quality Assurance & Control:

APC SA performs construction and engineering inspections. Our construction management consultants monitor and inspect the construction progress as it develops throughout the duration of the project. We provide the following professional inspection services:


Construction Inspection Services:

Constructability Reviews

On-site Quality Assurance and Control

Construction Defects

Daily Site Inspection

Project Documentation

Material Testing

Project Meetings

Submittal Review

Cost Estimation

Final and Substantial Completion Inspection

LEED Consulting Evaluations:

APC SA performs LEED consulting evaluations for clients that desire to meet the U.S. Green Building Council rating system or equivalent systems in other countries. Our certified LEED consultants will assess your desired level of sustainability and provide recommendations on the following:

Constructability Reviews
Initial Assessment of Site & Project
Precertification Analysis
Project Registration
Green Specifications Evaluation
Building Commissioning Assessments
Energy Modeling
LEED Documentation & Submittals
Sustainability Evaluations
Construction Defects
LEED Cost Estimation
Final and Substantial Completion Inspection

Dispute Avoidance and Claims Mitigation

Performance & Productivity Assessments:

Productivity on your construction project directly impacts the amount of time and money required to build it. Construction productivity has experienced a steady decline over the past several years while other industries see continued improvements. APC SA Consulting Group can develop systems to evaluate and monitor your project's productivity and continually identify areas for improvement. APC SA's construction productivity services include:

Productivity Benchmarking

Project Productivity Reviews

Productivity Monitoring and Controls

Material and Labor Cost Evaluations

Labor and Equipment Productivity Review

Material Waste and Rework Analysis

Whether you are an owner, program manager, general contractor, architect, construction manager, or subcontractor APC SA's consultants are equipped to evaluate the productivity and performance your project requires to assist in bringing your project in on time and under budget.